Get ready to be inspired as Desmond Ong from Singapore shares his incredible Kung Fu training experience with us!
To watch the video, simply click on the Play button below:
Thank you, Desmond!
We look forward to welcoming you back in the near future.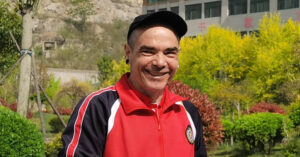 Angelo from Germany sharing his experience training at the Yuntai Mountain School in China...
Read more